January 15, 2016 at 5:07 pm
Over the last couple of weeks we have been learning all about winter. We have made our own snow, mixed different shades of cold colours using powder paints, created stories using ice and artic animals, played in the igloo, explored what happens to ice when salt is sprinkled on it, made collages and made bird feeders. Busy, busy, busy…

January 14, 2016 at 2:01 pm
This week in Reception the children have been learning about firefighters. The week began with a box full of clues for the children to guess who the box belonged to.

The clues were: a boot, a red siren, a mask, a yellow helmet and a sound button with the sound of a siren.
In literacy, the children have been labeling the parts of a fire engine and have been writing sentences about fire engines and firefighters.
We have discussed how to stay safe in the event of a fire and what to do if we hear a fire alarm. We have also talked to the children about what they would do if they saw a fire or somebody was hurt and an adult couldn't get to the phone. We have told the children that they ring 999 and tell the person on the phone what has happened.
Linked with our learning about Post Offices last week, two of the girls in RH  wrote letters to Emily who left to go to a new school at the end of last term. The girls addressed their letters to Emily's new school and they posted them in the nearest post box along with a letter from the class to Emily.
We looked at the times on the post box so we could work out when the letter would be picked up by the Post Officer. We also estimated when we think Emily will receive her letter. The girls said she will get the letter by tomorrow as it had a first class stamp on it.
In phonics, most children have learnt /oo/ /ar/ /or/ /er/. Some children have been practising reading and writing words with the consonant clusters /ft/ /ld/ /lf/ /lk/ /lp/. An example of a word might be left. Some children have learnt /u/ and /r/ and have been practising sounding out and blending CVC words like rat.
In numeracy, the children have been doing some more work on additions. Most children seem to have grasped the concept of addition being the total amount of something.
This picture shows a child rolling two dice. She made each number on the dice using counters and then added the two amounts together.
The picture below shows a child using a number line to complete additions. The first dice was rolled and the number shown was circled on the number line. The next dice was then rolled. The child started at the circled number and jumped the number jumps corresponding to the dice to reach the answer.
The children have also been counting in twos. Some children find this quite tricky so we will be practising this a lot. Below is a song to help make counting in twos fun!

January 13, 2016 at 4:54 pm
Thank you to everyone who stayed at Nursery either this morning or afternoon and shared a book with their child and friends. Don't forget you don't have to come every week. The stay and read sessions are every Wednesday 8.45-9.15 and 12.30-1pm.

January 7, 2016 at 5:33 pm
Communication Books
I would just like to say a huge thank you for all the fantastic work that the children have completed in their Communication Books over the Christmas holidays. The children seem to have been extremely busy completing lots of exciting and fun activities! I can tell a lot of effort has been put in and I really enjoyed reading about what the children have been up to as well as looking at photographs and pictures.
Miss Hutchinson
January 5, 2016 at 3:22 pm
Welcome back to school and Happy New Year to everyone from the Reception team.
We are starting a new topic this term named 'People Who Help Us'. We are hoping to have visits from many people in the community who help us and we will be visiting the local Police Station in a couple of weeks time. If any family members work in a profession which involves helping others, for example postman/woman, dentist, firefighter, doctor, nurse and you wouldn't mind coming into school to tell the children about your job, then please let your child's class teacher know.
Today we watched the video below which introduced the topic to the children with a song about people who help us.
This week the children are going to be learning about Post Offices and we are making our own Post Office in RH. We will be reading 'The Jolly Postman' and learning how letters and cards get from place to place. The children are also doing some independent writing this week about what they have been doing over the holidays.
In numeracy, the children are revisiting addition using practical methods using the language 'add' and 'plus'. We are also going to be practising number formation and we will be ensuring that the children hold their writing tool with the correct pincer grip.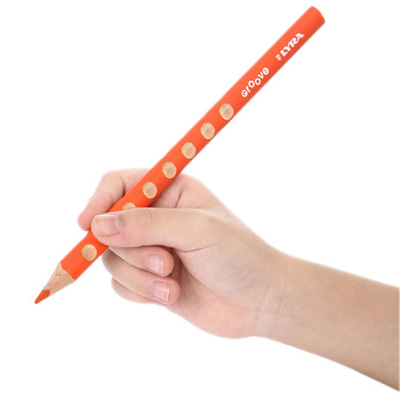 In phonics we have learnt the tricky word 'me'.  The tricky words that the children have learnt so far are: I, to, no, go, the, he, she, we, and me. It would be great if the children could practise reading and writing these tricky words at home.
This week, most children are learning the vowel digraphs /oa/ and /oo/ this week (see videos below).
Mrs Fulton's group will be revising the sounds learnt before the Christmas break and will be using these letter sounds to blend CVC words, for example dog. Use the link for a fun CVC reading game to play at home: http://www.ictgames.com/machine.html
Miss Hutchinson's group will be revising all of the Phase 3 sounds learnt and will be concentrating on segmenting sounds in a word to write them. For example, the word quick segmented as qu – i – ck. When the children are writing words, we're not always looking for the completely correct spellings. We are mainly checking that the words that the children write are segmented independently and segmented into the correct sounds, for example they may write qu-i-k. We then model the correct spelling to them.
long oo (moon)
oa
January 5, 2016 at 11:07 am
Welcome back, we hope you all had a fun and relaxing 2 weeks. The children have come in to school really calm and ready to explore some new areas of provision. We are introducing the season of 'winter'. We have an wintery igloo to investigate, snow dough, ice small world and a snow area – lots to see! Our 'Funky Fingers' activity is to make bird feeders using pipe cleaners and cereal hoops.
We have started the week by reading the story 'How Big is a Million?'. It is about a small penguin called Pipkin who likes asking lots of questions. The question he asks 'How big is a million?' and this is where his adventure begins. We are also going to finding out information about penguins using the internet and by reading non-fiction books. There will be lots of counting, counting of objects and number recognition too.
Reception Places
Please remember all applications for Reception school places should be completed by 15th January. We can't stress enough how important it is that you meet this deadline. If you don't it could mean your child being allocated any other school. If you need any support then please email me to arrange a convenient time – [email protected]
Stay and Read
This week we will sending out letters about our 'Stay and Read' sessions. They will be starting next Wednesday 13th January. The morning Stay and Read will run from 8.45-9.15am and the afternoon will run from 12.30-1pm. The aim of the sessions is for to share books with your child. There are no obligations to come every week.
Thank you for all your kind wishes. We had a fantastic wedding and honeymoon. Have a great week, wrap up warmly!
Mrs Kumar and the Nursery team.