Reception fun!
Last week, the children were asking about how the sirens on police cars work, so this week the children have been learning about how to make a siren! They have been using wires, bulbs, buzzers and batteries to make electrical circuits which enable the light bulb to turn on or the buzzer to make a noise. They have also been drawing pictures of their circuits.
We have two special visitors coming in this week. We have an Occupational Therapist coming in to show the children some x-rays and discuss the job role as well as a Nurse who has worked on a Special Care Baby Unit.
In RE/circle time, the children are learning about how to be helpful which links in with our topic 'people who help us'.
In maths, the children have been making and continuing patterns. The children have followed patterns and completed their own patterns. We have also been recapping 2D shape names and making patterns with these shapes. Some children have also recapped 3D shape names and their properties.
This a pattern that Nell from RH made today:
Most children are recapping the Phase 3 sounds in phonics this week and have been doing a fantastic job of reading and writing words with the sounds in. These are the Phase 3 sounds that the children have learnt so far apart from /ear/ /air/ /ure/ /er/.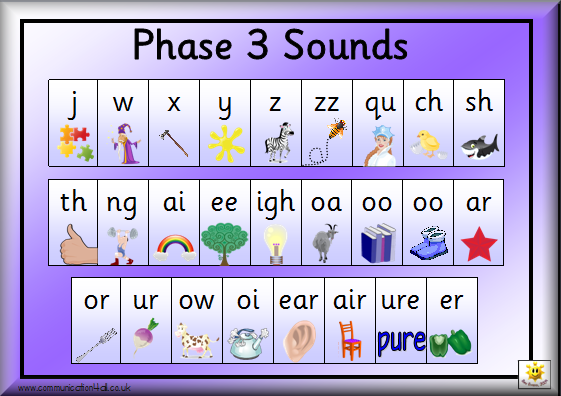 Some children are learning /ay/stay  /a-e/ take /oy/ boy /ou/ about.
Some children are learning /f/ /ff/ /l/.
In our literacy classroom (RH), the children have been reading CVC words e.g. cat as well as tricky words in water bottles. Please continue to practise tricky words at home. If the children have read up to blue tricky words, please continue to identify and practise tricky words that they come across when reading books.